TCS eSports League with Opel featuring Rocket League Cup!
The TCS eSports League with Opel brings you a new Rocket League Cup this year! Challenge yourself against hundreds of other Swiss gamers and become one of the best Rocket League gamers of Switzerland.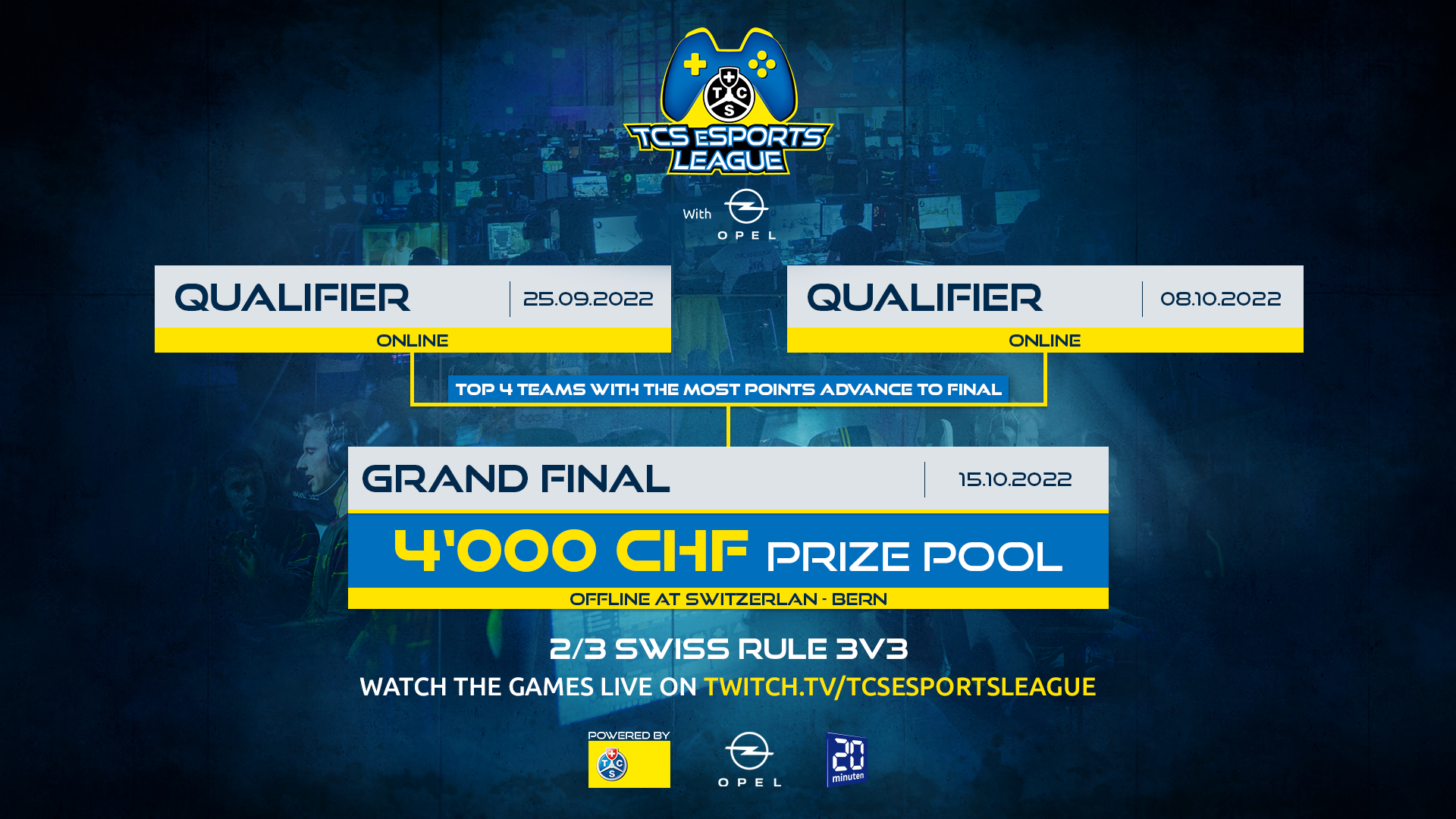 First Qualifier
When: 25th September
Sign-up: HERE!
Second Qualifier
When: 8th October 2022
Sign-up: HERE!
PRIZE POOL
Besides the Prize Pool the winner of the TCS eSports League feat. Rocket League Cup will win a unique trophy!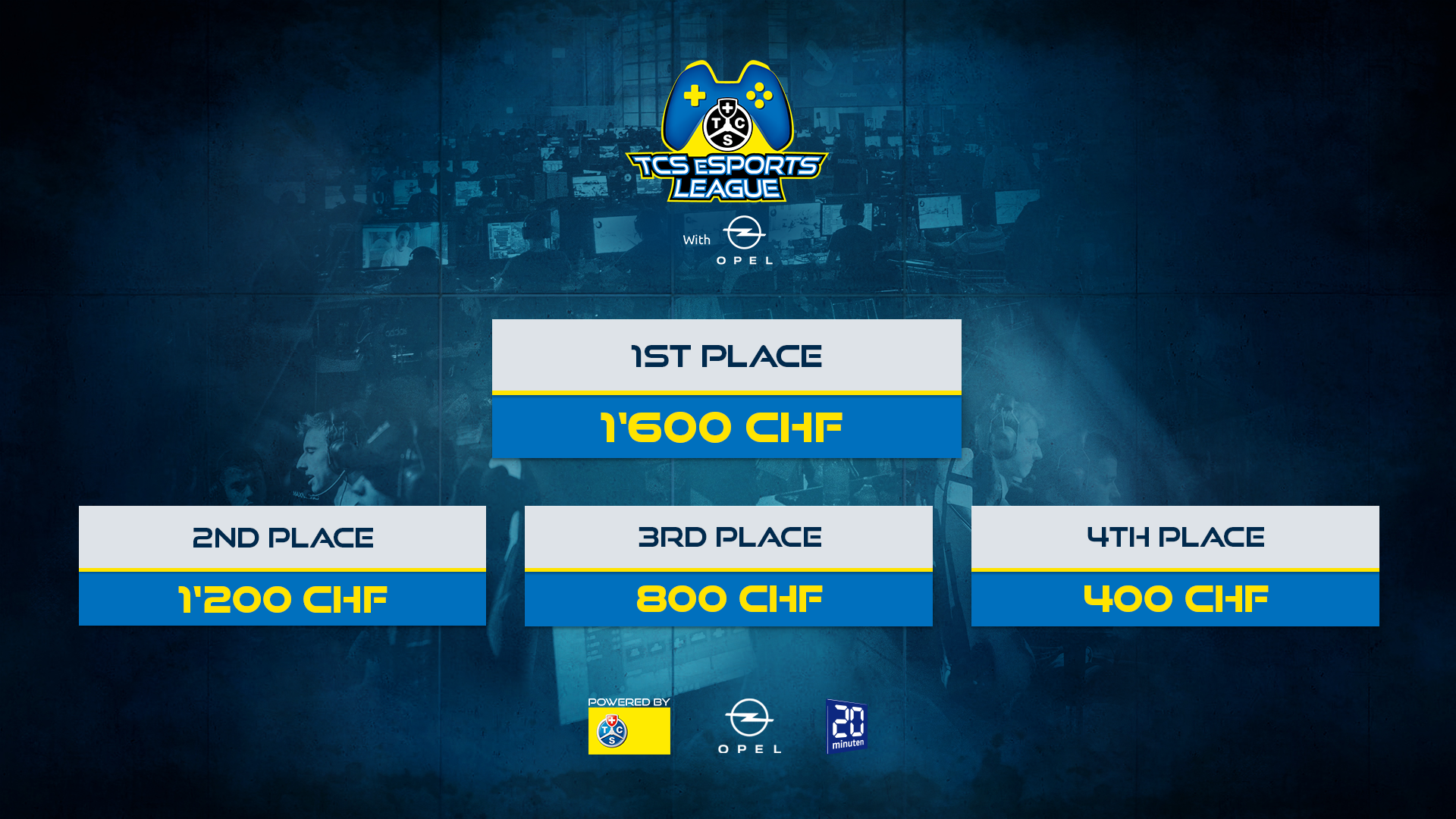 FAQ
1) Where is the Grand Final LAN event?
Bern, Switzerlan @SwitzerLAN, Bernexpo at 15th of October 2022
2) When is the final going to take place?
The Grand Final is going to take place on 2 days.
3) Can I sleep @ the venue / SwitzerLAN
Yes, of course. We have a large sleeping hall with enough room for all participants.
Or – depending on our hygiene concept – gamers might have their own designated sleeping area right next to their seat.
You bring your own mattress and sleeping bag, we provide the space.
We also have facilities for you to shower and maintain your personal hygiene.
Bring your own towels, shampoo etc. for that.
However, you can also sleep in a hotel, airbnb or at home.
4) What do I have to bring?
Our LAN event is a BYOC (Bring Your Own Computer).
You bring your computer, monitor, and all the necessary peripheral gear you need.
That includes a headset, your mouse, and keyboard.
In addition, you will need enough fresh clothes for the weekend, hygienic products, a sleeping bag and a mattress, and some money.
Before each event, we release a packing list for all participants.
We as organizers provide a seat with a chair, desk, LAN cord and three power outlets per person.
If you don't want to bring anything, you also have the chance to rent a gaming station. Please see the button @FAQ to rent your stuff.
5) Do I have to buy a ticket for SwitzerLAN by yourself?
YES and NO!! We already reserved all seats at SwitzerLAN for all finalists.
We will pay for your seat!
However, to ensure, that all people who qualified for the finals will come to Bern, we want you to buy the ticket first on your own.
You will get back the money the moment you show up at the Grand Final.
6) What's the minimum age to participate?
The minimum age is 14 at the start of the event.
Participants under 18 have to bring the filled in form of eligibility, signed by their parents or legal guardians.
You can find the form here.
More infos about the SwitzerLAN can be found here:
POINT SYSTEM