The TCS eSports League with Opel brings you the first Swiss only Fortnite Cup this year! Challenge yourself against hundreds of other Swiss gamers and become one of the best Fortnite gamers of Switzerland.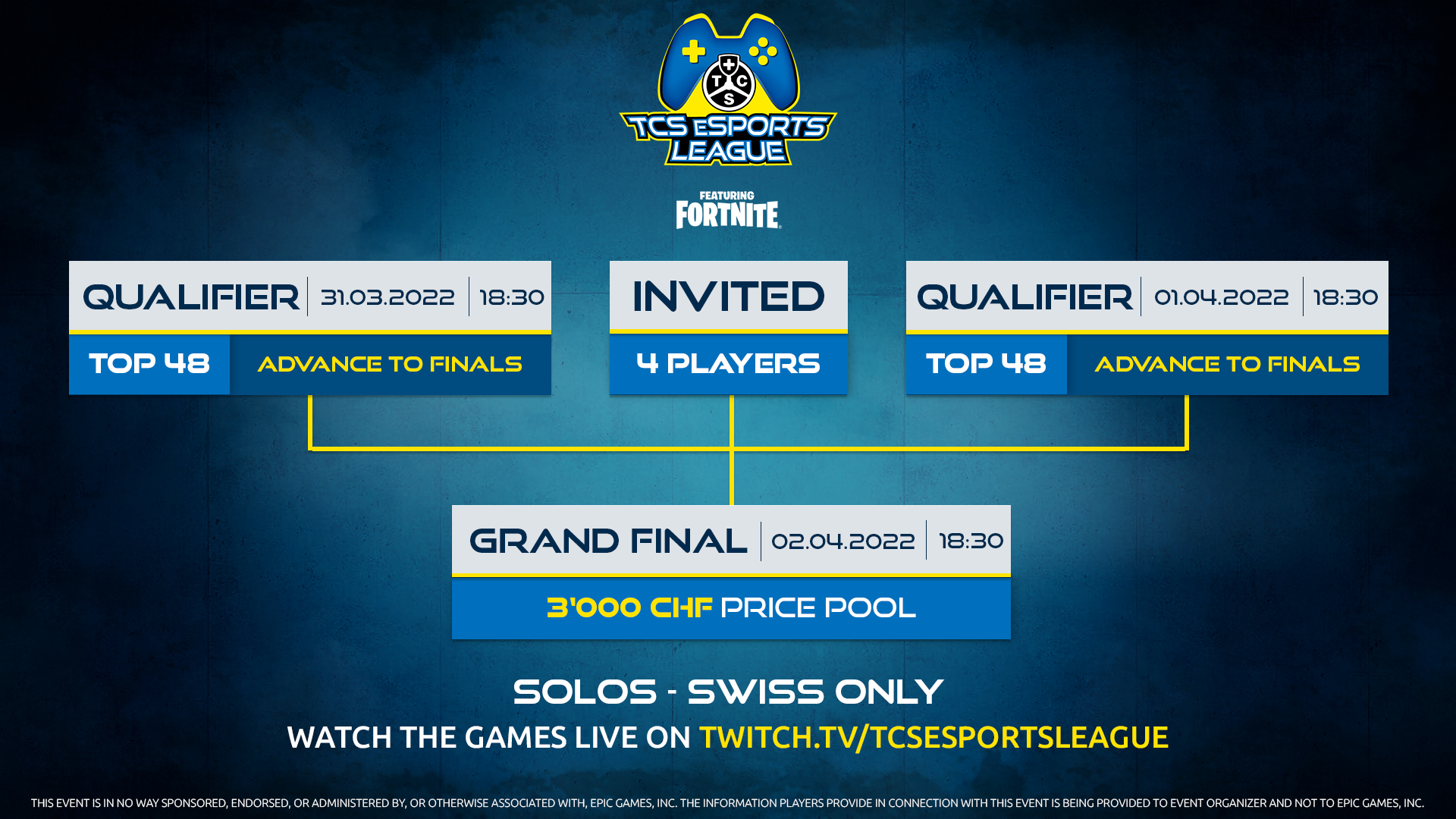 When: 31th March -1st April, 18h30
Who: All attendees must be over 14 years old and be a Swiss resident.
Sign-up: here
PRIZE POOL
Besides the Prize Pool the winner of the TCS eSports League feat. Fortnite Cup will win a unique trophy!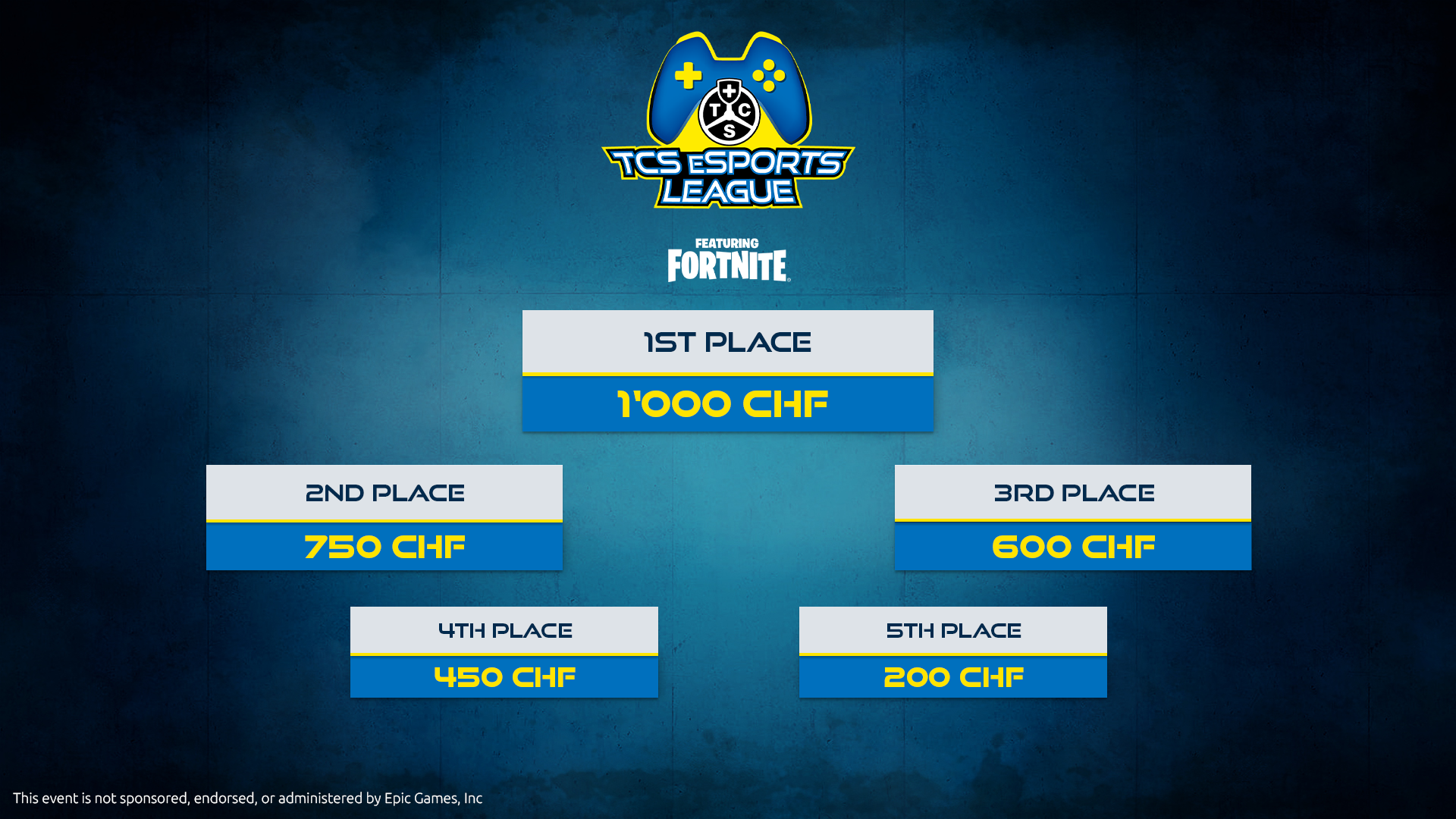 POINT SYSTEM