Through the Challenger Cups teams can qualify for the Relegation for the Season 9. The two best teams of each Challenger Cup qualify directly for the Relegation and face the lowest ranked teams of the TCS eSports League at the end of the season and challenge their spot. The best teams of the Relegation will play in the League next season.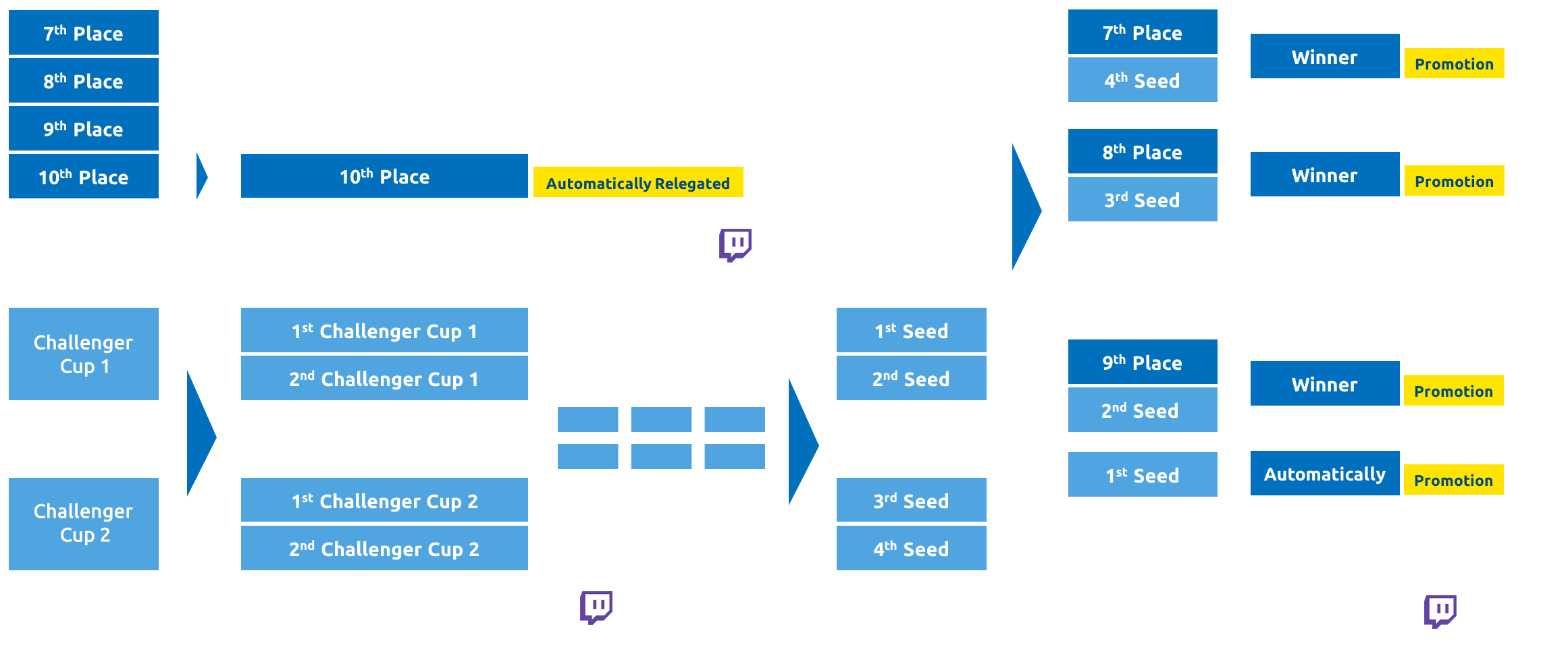 Challenger Cup #1
When: 8th May
Winners: Candle & 2 Rich 1 Poor
Challenger Cup #2
When: 22th May
Sign-up: 2Swiss1Baguette & Floppy Fandans
Relegation
The Relegation consists of two phases. The first phase is a round robin with four teams who qualified via Challenger Cups. Round robin means that everyone plays against everyone.
All 4 teams play against each other once
The best team joins the TCSEL automatically
Three teams proceed to Phase 2
The second phase is a single best-of-five match between the three remaining teams of the Challenger Cup and TCS eSports League teams that have reached 7th, 8th and 9th place. The winners of the second phase will be eligible to compete in the next season of the League.
The three relegated League teams each face one of the Relegation teams (place 7-9).
Winner of the Series joins the TCSEL