You would like to play in a Rocket League tournament but you do not have an idea where you could start competing? Then you should join the 1v1 TCS Cups, an easy new way to test your Rocket League skills and win prizes. The four tournaments are open to everybody!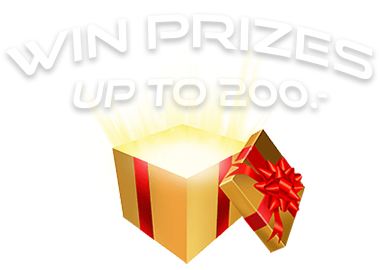 Sign Up!
Need help or more details? Check out our step-by-step guide below
.
We are also glad to assist you on the official
Discord
---
Qualifications
To participate in our Cups, you have to meet these requirements.
Minimum age twelve (12)
Minors need permission from their legal guardians to participate in the TCSEL
All participants of the TCS Cups must be swiss residents
Reserve time from 13:00 until end (depending on your perfomance, max. 20:00)
Participation is free of charge
Signing up
DISCORD our chat and voice chat tool for communication and information.
Download the App on discord.gg
Create an Account
Join the TCSEL Discord
Read the information in the #information-general channel
---
TOORNAMENT our tournament platform.
Create an account on Toornament by clicking on this link
Find the TCS Cups here
Fill out the registration form - You will receive an email from the admins in the next couple of days
Before the tournament
CHECK-IN Do the Check-in 1 hour before the tournament:
Go to the toornament.com website
Log in to your account
Go to "My tournaments" and select the "TCS Cup"
Press "Check-In" on the top-right corner
Wait for further instructions by the admins in the Discord server
Your First match
FINDING YOUR FIRST MATCH
Once the tournament has started, go to the "Matches" tab on Toornament and check who your opponent is.
Go to the "#find_your_opponent" channel on the Discord server and ask for your opponent
Open a private game lobby in Rocket League and share the name & password of the lobby with the opponent
Play your match!
ENTER THE RESULT OF THE MATCH
After a match go to the "Matches" tab and click on the match you have just played
Enter the score of the game there or in the #results channel on Discord
Admins will verify the result
You can find the current standings & the bracket on the Toornament page
Wait for the next round to start and then repeat steps 1-4
WHEN IS THE TOURNAMENT OVER?
If you lost your game, do not fret! It is not over yet.
In TCS Cups you can't be eliminated. Everyone plays all the rounds!
After the Cup you can find your overall rank in the "Rankings" section of our website
---
If the tutorial above was not clear enough you can watch the video above, which explains the instructions in more detail. Remember, you can always ask the admins on our Discord for help, if you are not sure about something!
Once you have successfully participated in one of our matches, you can view the end results here and start preparing for the upcoming TCS Cups!